The objective of this project was to redesign and rebrand an existing women's career platform to a community platform. The business wanted to focus on 

making

 the platform mobile first and get more downloads/engagement on the app.
Wireframing, User Research, Contextual Interviews, Persona Mapping, Customer Journey, Prototyping, App Workflow, Design Documentation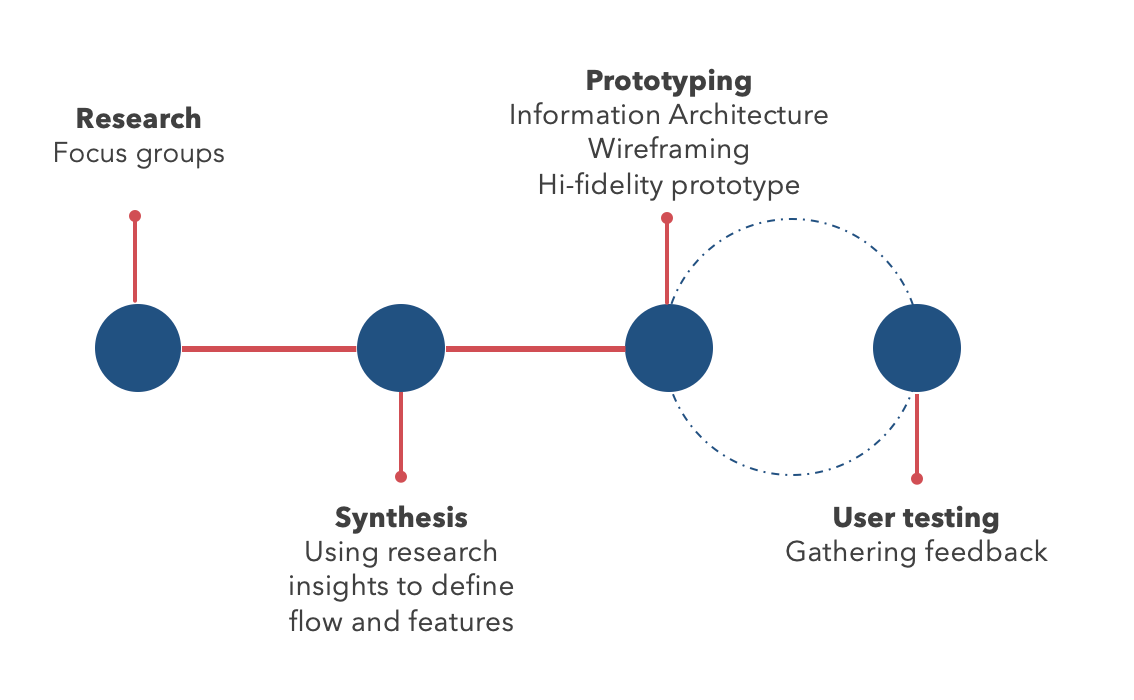 We used various methods of user research like contextual inquiry, user interviews, surveys, focus groups and google analytics to collect feedback from existing and new users. The purpose of the research was to gather feedback on the existing product and identify user needs which were not being fulfilled by it. Based on this feedback we divided the market based on user's specific needs and requirements.  The users also expressed that they wanted personalization and connections with other women using the SHEROES platform.
Based on our insights from the research identified four main personas of women using the platform -  
- Women looking to network 
- Experienced women who could be mentors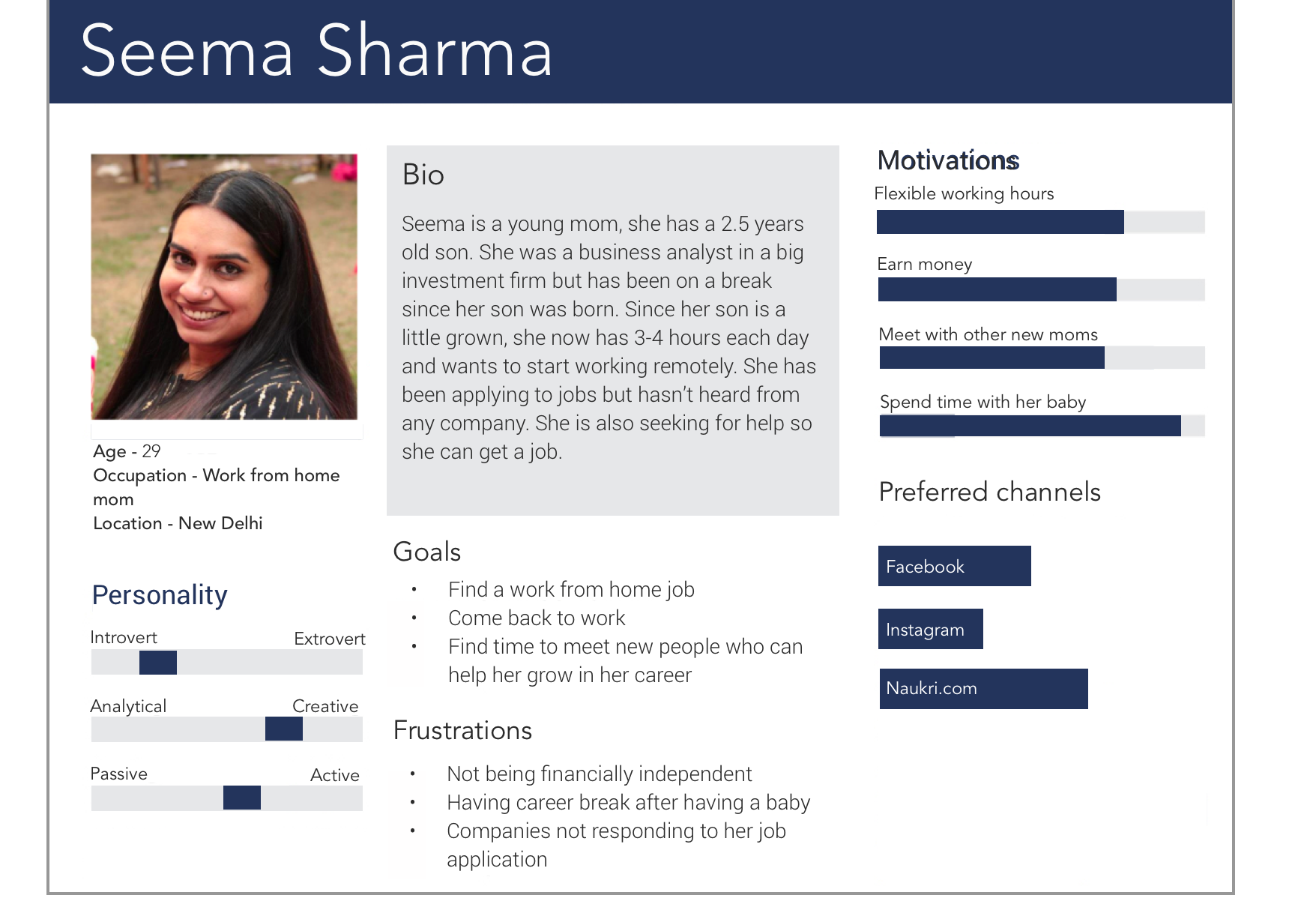 Building customer journey & User flow
Each persona had very different needs and expectations from the product. Once we had the personas ready, a customer journey for each persona was designed to personalize the experience. Here is an example of a generic customer journey: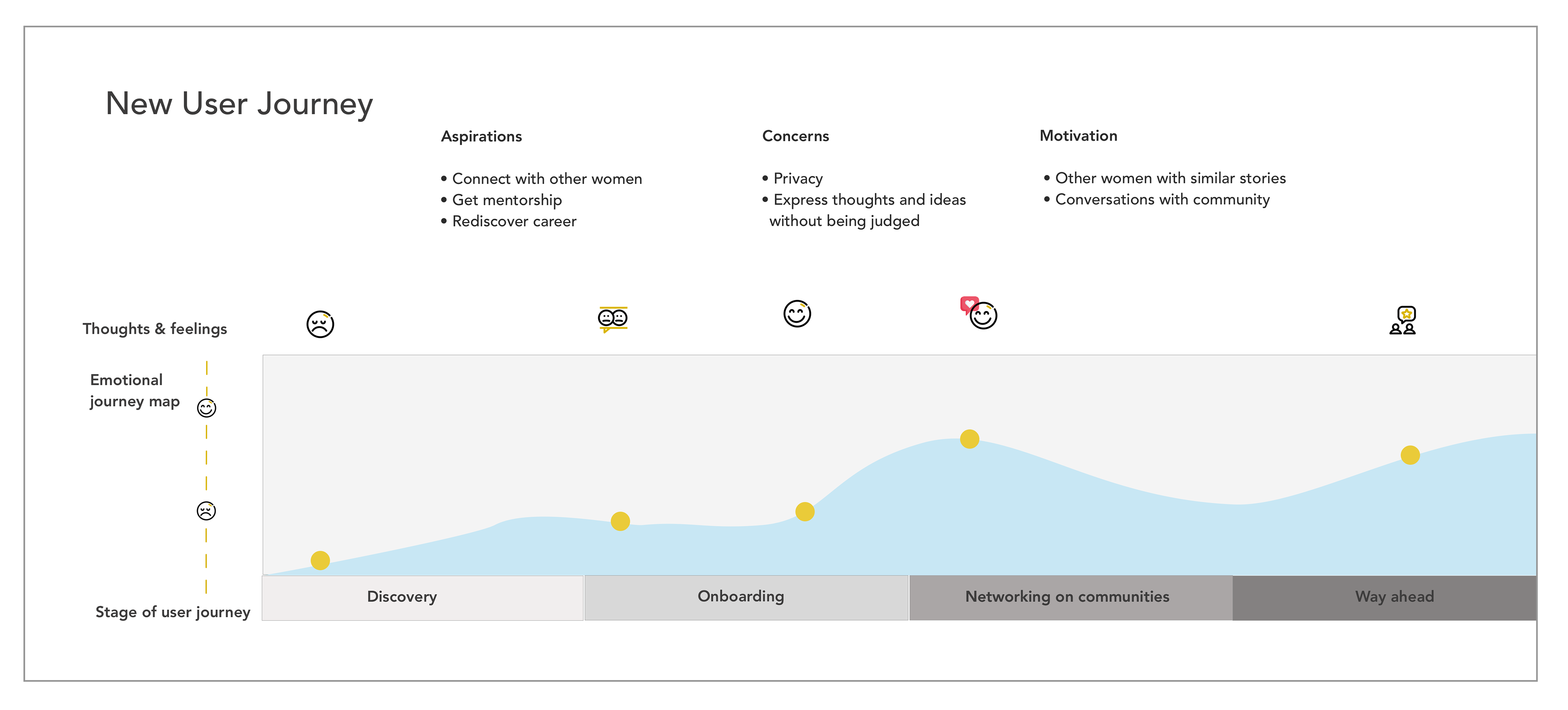 With the new app we wanted to make sure we addresses the needs of all personas and made sure we came up with features that could be used by all the persona types.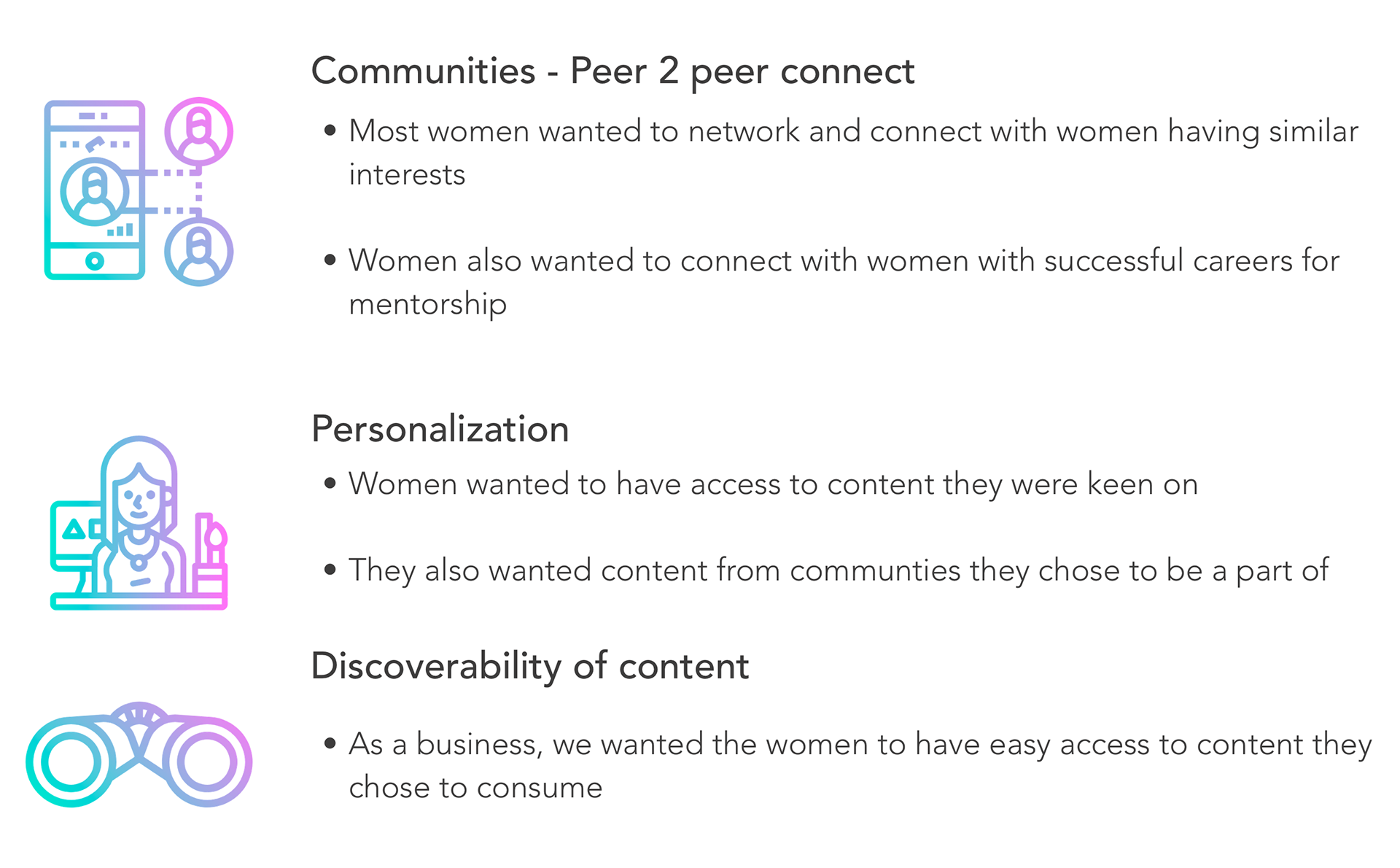 Keeping in mind the features we were building and user feedback we wanted to make sure the app we build was going to be aspirational and a safe community space for women. We wanted to make sure could communicate with each other with no hesitation and could easily access the content they subscribed. To enable this, we let users choose tags of their interests while on-boarding them during account creation. Based on their choices they could see communities and join them. Once they joined a community they could post, like and comment on other people's posts.
Some of the early wireframes are shown below - 
Based on the research the product needed to be empathetic and needed to talk about a woman's growth and aspirations. To bring in these elements we worked on features like growth story and reactions. We designed the reactions keeping in mind all these insights from the users.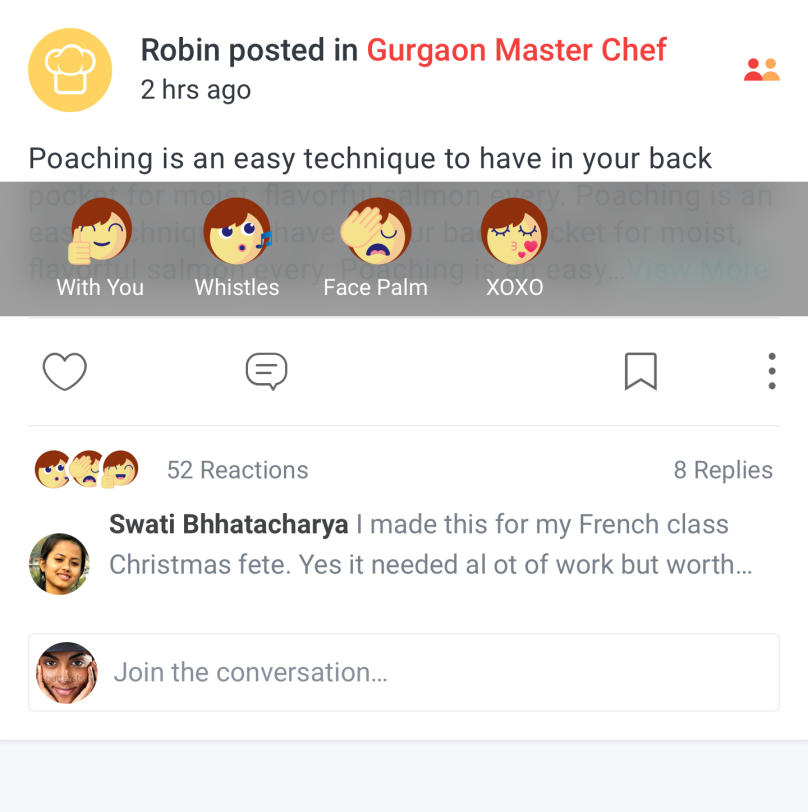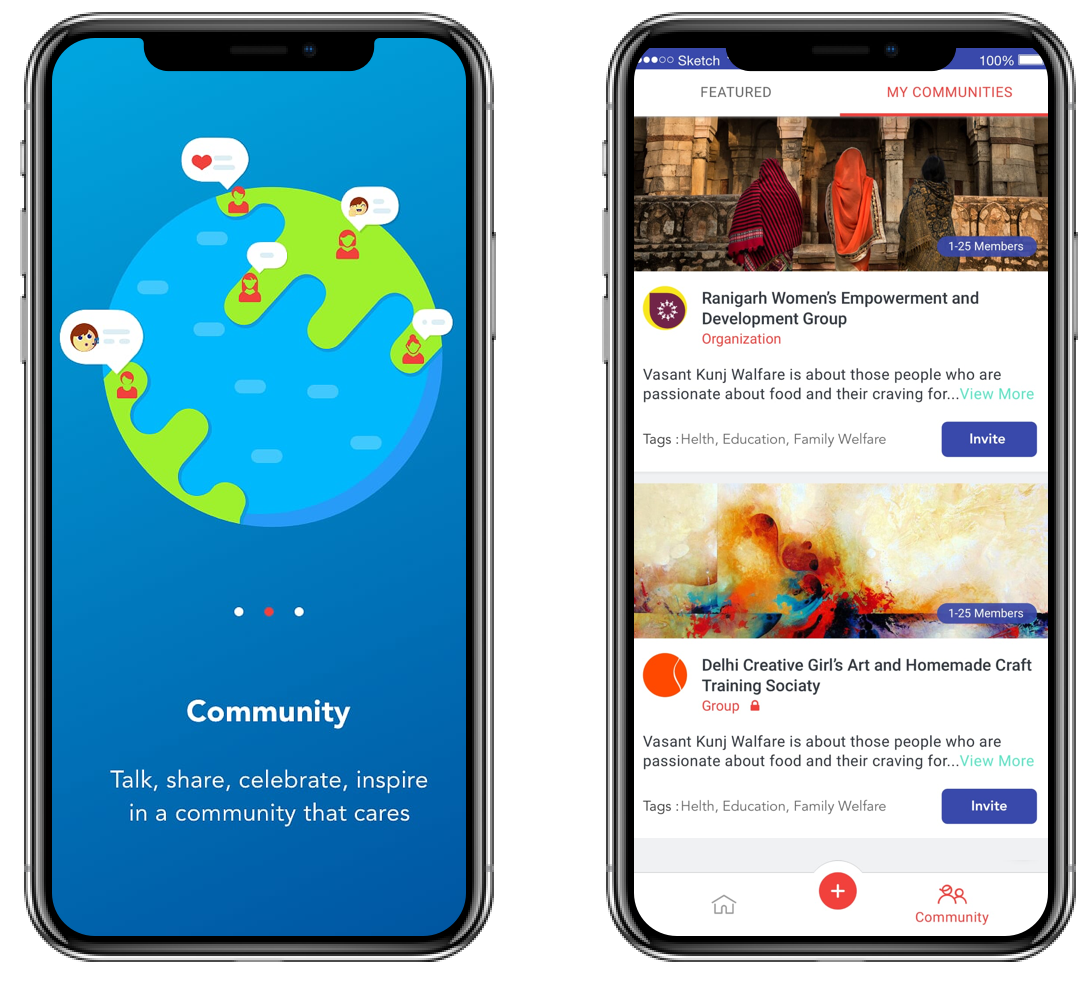 We saw an increase in engagement and using the launch of the community feature we were able to tap into a larger market. With the launch of the app our users doubled from 500000 to a million (both on app and website) in two quarters.