Rebranding SHEROES as a global platform to enable and grow women's aspirations. 
The objective of this project was to redesign and rebrand an existing career platform to a community platform. The business wanted to focus on making the platform mobile first and get more downloads/engagement on the app(Android).
Based on the user feedback we received we decided the new version of the brand needed to be more personalized, automated, empathetic and needed to map the lifetime journey of the user.
My Role

– Wireframing, User Research, Contextual Interviews, Persona Mapping, Customer Journey, Prototyping, App Workflow, Design Documentation
We used various ways to research on user and get feedback from them. We used methods like Net Promoter Score, contextual inquiry, user interviews, surveys and google analytics to collect all feedback. Based on this feedback we divided the market based on user needs and requirements.
Step 2

– Building Personas
Based on our insights from the research we came up with seven user personas. Here are two examples: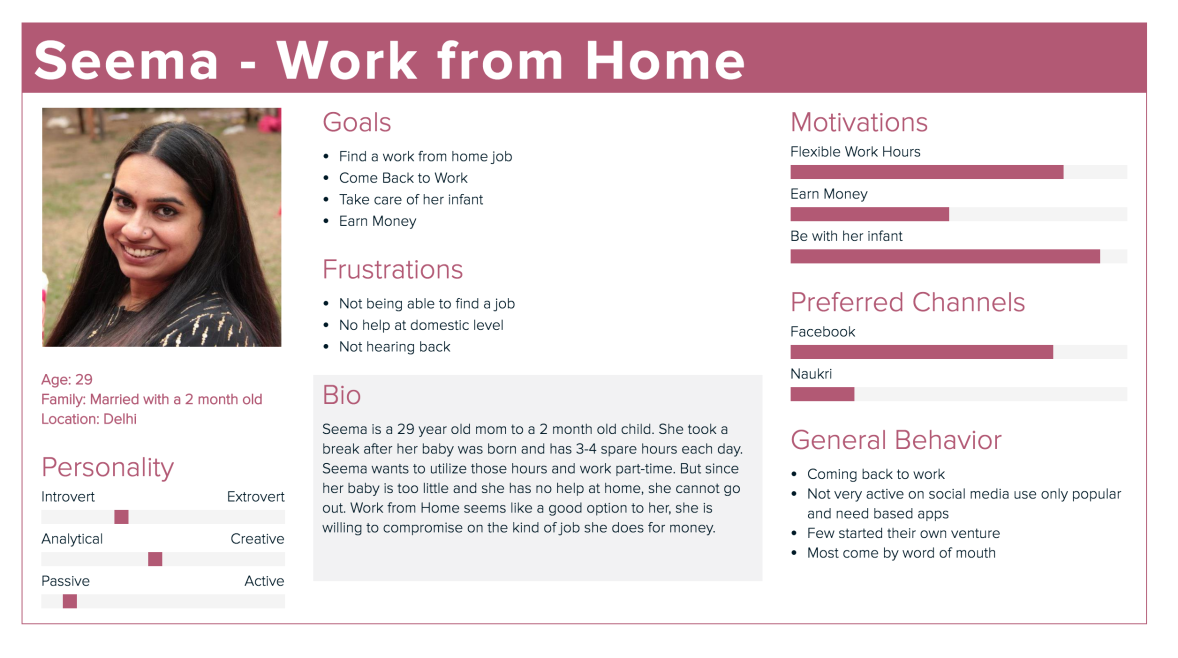 Step 3 – Building customer journey & User flow
Once we had the personas ready, a customer journey for each persona was designed to personalize the experience. Here is an example of a generic customer journey:

Step 4 – Wireframing, Prototyping & Design
This was the most crucial part of designing the user experience. The focus was to keep the simple, easy to use and intuitive. After many iterations on wireframes, we came up with the final prototype for all screens which included, welcome screens, a feed, articles, groups (called communities), profile of each user and settings.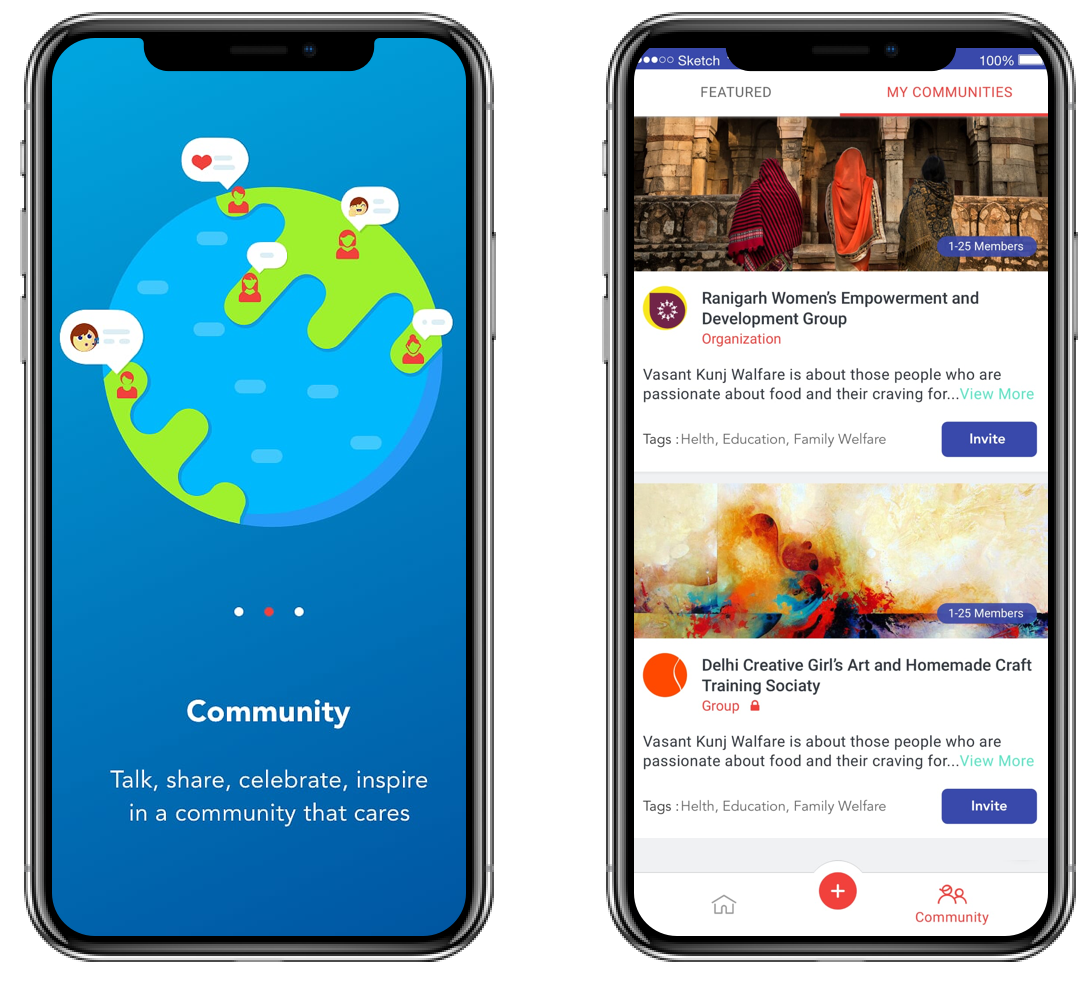 Based on the research the product needed to be empathetic and needed to talk about a woman's growth and aspirations. To bring in these elements we worked on features like growth story and reactions. We designed the reactions keeping in mind all these insights from the users.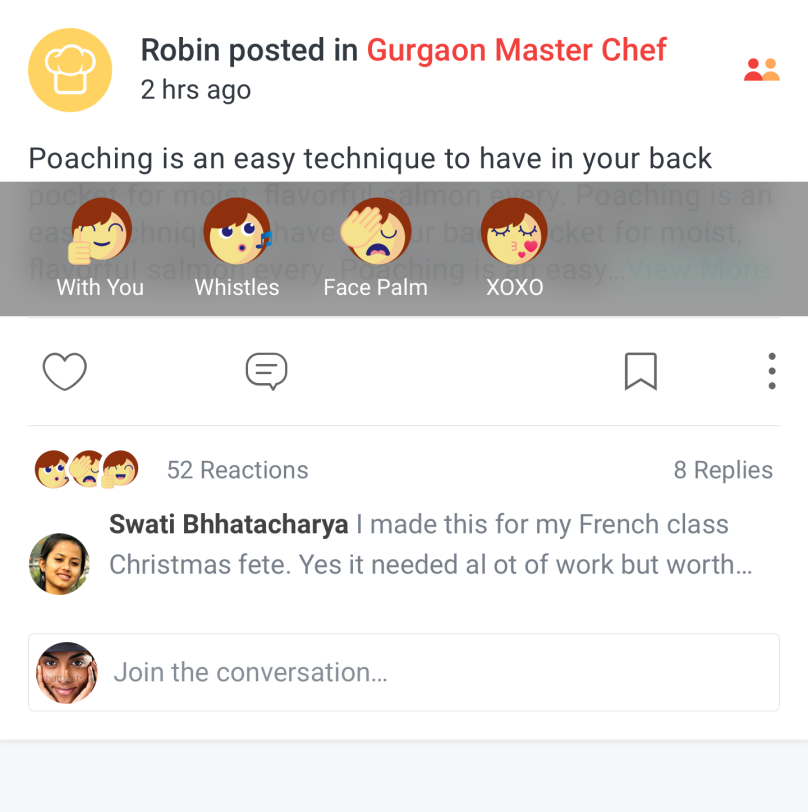 Step 5 – Testing & Result 
After testing the prototype with initial users, it went into the development stage.
You can download the live app here.